Coaching uses different techniques to explore possibilities, break walls and think outside of the box. It stimulates clients to ask themselves questions they never though of before and expand their view of the world. Additionally, coaching encourages self-discovery so clients can have a better understanding of their own needs, desires, beliefs and values. This will enable clients to, as the spice girls said, tell me what you want what you really, really want.
If you want something more specific you can check the following:
Return of investment
Currently if you work with me you would be spending £30 per hour on coaching. Normal coaching interventions take between 6 and 8 hours. This is an expense of £240 tops.
But what does that mean? Check the following scenarios: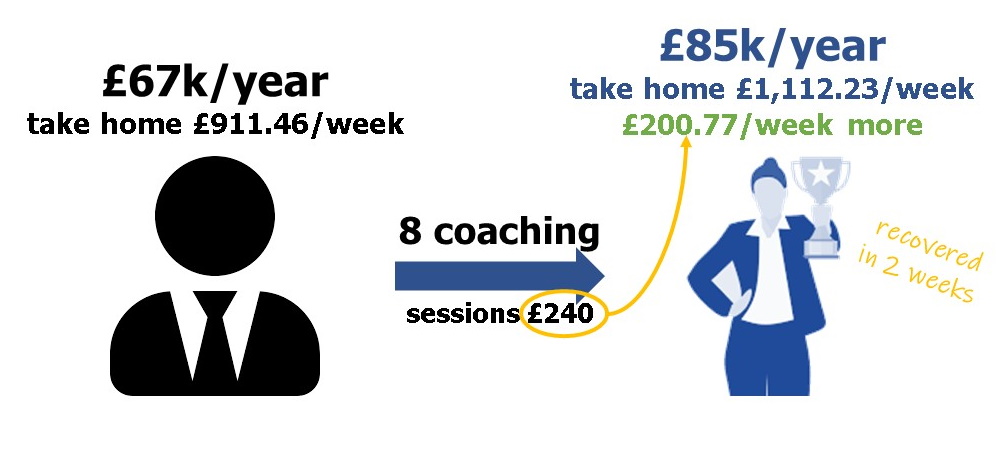 Confidentiality
A coaching relationship, as well as all information (documented or verbal) that a client shares with me as part of this relationship, is bound by the principles of confidentiality.
As a coach I agree not to disclose any information pertaining to the client without the client's written consent. I will never disclose a client's name as a reference without the client's consent.